Let's start off with side dishes, shall we? You can make a lot of these in advance and freeze them to have ready for your feast. This first one I'm considering trying...
This is one of my all-time favorite dishes. True Southern soul food.
Every year I want to try a really fancy stuffing, but I never do. Maybe this will be my year!
(Probably not, though)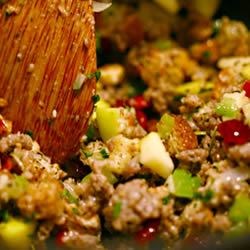 And not just regular mashed potatoes, but fancy mashed potatoes.
Ok, the name, not so good, the recipe, sounds AMAZING! I just may have to rename it before I try it.