Here are a few items I've been admiring. I didn't plan it, but all except the bag are from
Anthropologie
. I just love that store too much! But I think I could make some of these instead of buy them.
Which is my goal this Christmas; to make more than buy.
Photo from
here

Everything you need for a little sewing project is in this jar. And how easy would this be to make?
So easy!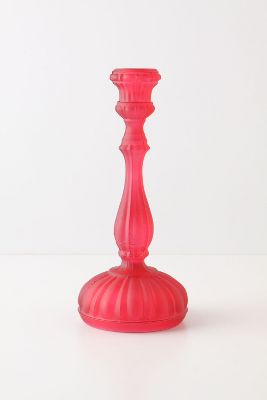 Candlestick from
here
This color is wonderful! I've painted other vases and jars with matte white but now I need to use brighter colors.
From
Anthropologie
(discontinued)
I absolutely adore this pillow. The sweater! The deer! The fabric! LOVE!!!
Photo and instructions
here
I'm making some super cute bags for friends this year. If you are one of my BFF's, act surprised.
Vase from
here
This vase has the perfect colors for my living room. It's like it's screaming my name.
Or creepily whispering it.