I'm still in love with chalkboards in kitchens. For about 10 years I've been wanting a chalkboard in my kitchen or dining room. I've just never had a kitchen or dining room with a wall big enough to place a chalkboard on. But now I do! And now it's trendy.
So I may have to reconsider. But look at how amazing it is...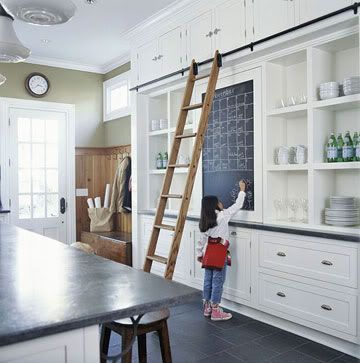 Do you have a trend that you love and you can't resist?