We are starting to paint the house this weekend. That means I have to decide on colors. That is very difficult for me, for my own house. For other people's homes, I can tell you what color you should paint in less than 10 minutes. I usually have a feel for your style by looking at what you own and that tells me what colors you would prefer. But for my own house?! I can't do it!
Should I go neutral (
boring
tasteful, yet easy to coordinate)?
Photo from
here
Should I go trendy (wallpaper accent wall)?
Photo from
here
Or should I go with my heart's secret desire (robin's egg blue with crisp white trim)?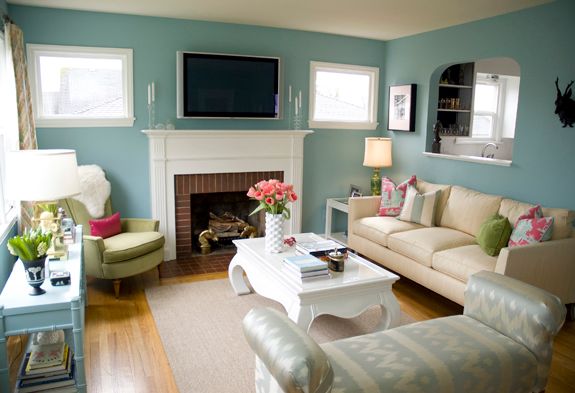 Photo from
here
So much pressure!!!